The Blogger
* PREVIOUSLY PASTEL-SWEETHEART and SWEETHEAARTXO*
I love my past. I love my present. I'm not ashamed of what I've had, and I'm not sad because I have it no longer.
I hate rules. I love beach. I'm dying to go to venice & paris. I always make so many wishes and secretly write them on my diary.. coffee and berries holic
Hello sweetheart, i'm Rita. A rebel employee in shoes and footwear manufacture. This is a photoblog, enjoy it!! lovexx
Quote
The best and most beautiful things in the world cannot be seen or even touched - they must be felt with the heart. - Helen Keller
Things i love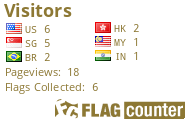 Counted since June 29th, 2013
Follow me on twitter
disclaimer
I do not own any of the pictures posted here unless otherwise stated. I post and re-blog them from google, weheartit, flickr, and fellow tumblr users. If you see your picture posted here and do not want it to be, send me the link and we'll delete it right away.